During the Covid -19 pandemic, Swan Analytical Australia were able to design, build and commission three containerised Steam Water Analysis Systems (SWAS) for a triple gas fired Heat Recoverable Steam Generator (HRSG) for a client in remote Western Australia.
The client approached Swan analytical to design a purpose built structure to incorporate all steam measurements required to safely and accurately monitor 24/7 with personnel protection front of mind. The equipment that was installed 7 years earlier was found to be; limited in access to critical components, had high temperature surfaces, high pressures and was not protected from the weather. Operating with this prior design was substandard and not suitable for the power generation chemist to perform analytical tasks.
The Swan SWAS was built in containers that are rated to the specific requirements of the local environment and provides a more suitable, laboratory like environment for the chemist to safely carry out day to day checks. The steam conditioning consists of primary and secondary treatment to ensure stable low temperatures for the analysers and staff in the area.
The state-of-the-art instrumentation has signals and alarms built in for control room monitoring and real time trending of measurements.
Other features of the SWAS containers include;
multiple outward exits,
fire alarm,
fire extinguishers,
chemical eye wash station,
exhaust fans,
LED lighting,
ergonomic work bench,
chemical storage cabinet,
non-slip resin flooring,
insulated walls and ceiling,
essential and non essential power supply feeds with individual electrical cabinets.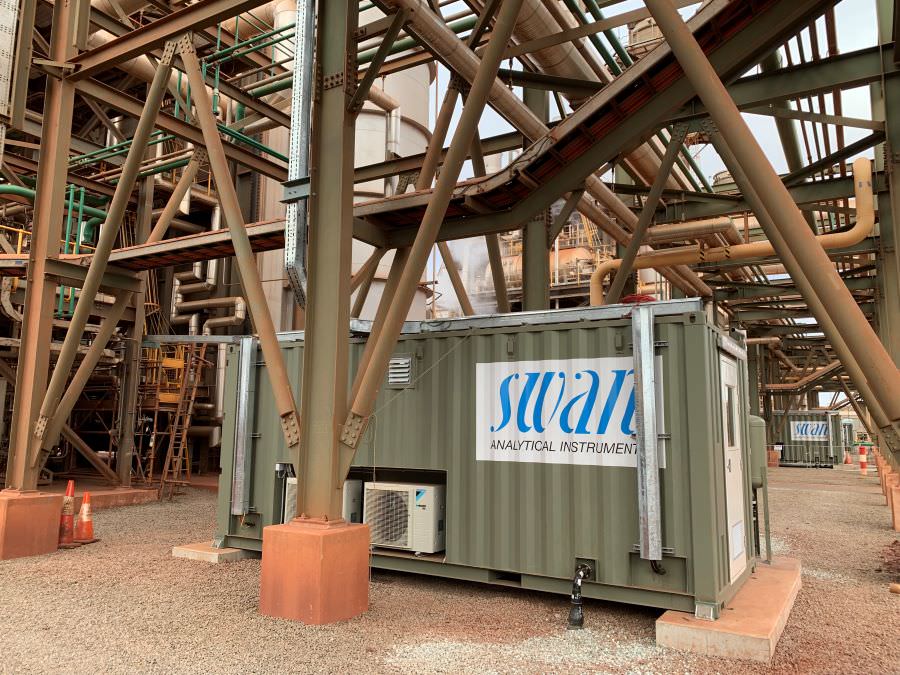 The design was been based off a number of standards and guidelines used around the world.
Even with the pandemic restrictions around Australia, Swan analytical were able to deliver in full and on time, three systems ready for outage/ installation. Swan offered support with full commissioning of the system over a number of site visits.
We are very pleased with this project and the team who helped us along the way. We look forward to the next opportunity to supply another bespoke project like this.

Special thanks to our customer and also to:
Sentry Equipment – steam conditioning panels, Swagelok – fitting and tubing, Royal Wolf – containers, Fluid Chillers Australia and Hamilton – electrical and instrumentation.