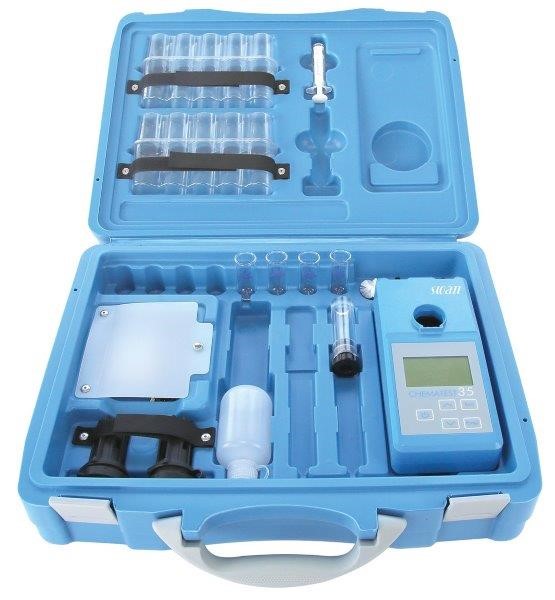 The Swan Chematest 35 combines both colorimetric measurements and electrode based pH capabilities. Covering a wide range of relevant parameters in one handheld device has never been easier than with the SWAN Chematest 35. The handy IP 67 waterproof design with removable cuvette adapter makes it the user-friendly companion for everyday operation in swimming pool applications, potable water treatments, pharmaceutical applications and food manufactures. Clear, plain-language prompts walk new users through tests; expert mode lets you quickly process your readings. Available in a convenient rugged case to hold the meter, reagents, and sensors and provide a work surface in the field or on the plant floor.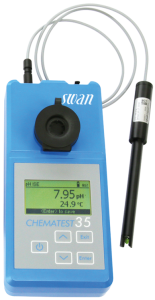 Specifications
The Chematest 35 is characterized by an enlarged range of methods and accessory measuring equipment. The robust and long-living pH- and redox potential sensors are suitable for measurements in clean up heavily polluted samples.
These digital sensors are equipped with an integrated temperature measurement and are delivered with a high-quality protection vessel. They are easy to operate, fast and economical in use.
The enlarged carrying case provides supplementary storage space for all the necessary measuring equipment needed for daily quality measurements.
Measuring range:
| | |
| --- | --- |
| Free, Combined and Total Chlorine | 0.00 – 10 ppm |
| Chlorine Dioxide | 0.00 – 20 ppm |
| Ozone | 0 – 2.5 ppm |
| Bromine | 0 – 20 ppm |
| Iodine | 0 – 35 ppm |
| pH Range | 1 – 13 pH |
| Cyanuric Acid | 0 – 100 ppm |
| Redox Potential (ORP) | -400 – +1200 mV |
| Specific Conductivity | 0 µS/cm – 100 mS/cm |
All relevant parameters in one device. Using the proven DPD-method ensures precision and reproducibility. Save maintenance time and costs for pool control and water treatment.
An independent follow-up measurement to monitor the effective sanitization of your pharmaceutical water. Ensure the highest security by using traceable absorption standards for verification of the photometric precision.
Verify your online measurements for additional security. Handy in use and suitable for even the most remote sampling points where no online monitor is installed.
Compliance with hygienic regulations and guaranteed product safety by effective monitoring of disinfection processes.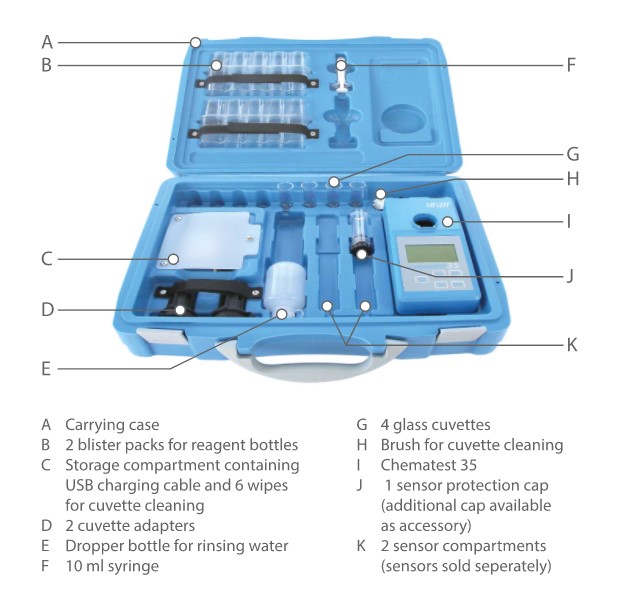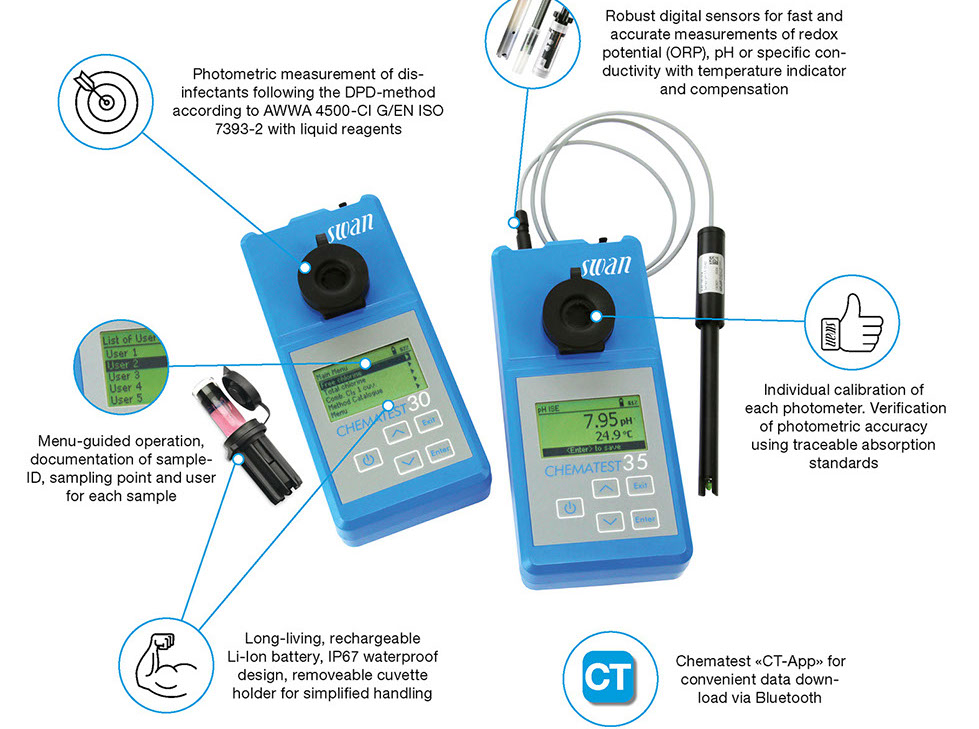 Contact us to place an order.