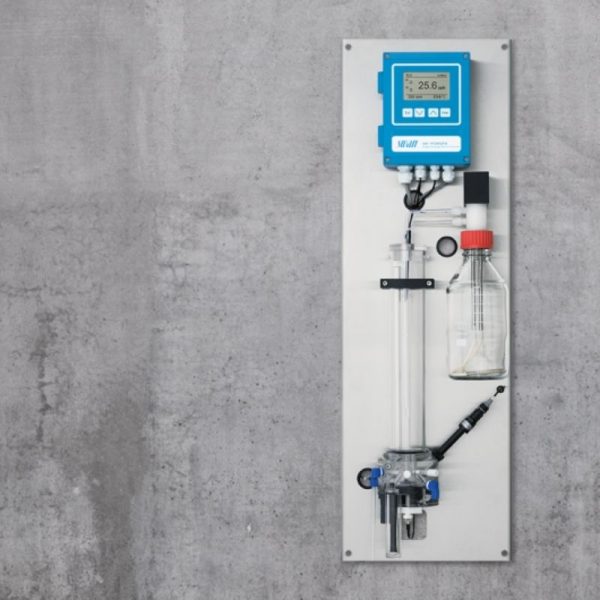 Membrane-free, amperometric three electrode system for determination of hydrazine or carbohydrazide
Low maintenance device without need for membrane or electrolyte exchange
Highly reliable measurement with stable zero-point, sample conditioning without measurement interference
Long-life sensor due to automatic sensor cleaning and continuous monitoring of cleaning efficiency
Specifications
Membrane-free, amperometric three electrode system for determination of hydrazine or carbohydrazide.
Measuring and control transmitter in an aluminium case (IP 66) with overflow cell and sensors, mounted on stainless steel panel, ready for operation.2 current signal outputs for measuring value or continuous control, relays as limit switches or control, alarm relay as summary alarm indication, input for potential-free contact 0/4 – 20 mA.
Hydrazine
0-600 ppm
Carbohydrazide
0-600 ppm
For further information see Data sheet in downloads.
Contact us to place an order.